Fineco Bank
Milan subway trains
Fineco Bank asked me to illustrate nine trains for the Milan subway system.
I had a lot of fun working on this job and I thank everyone who was part of the project, from the client to the printer!
Milan is an open door where past and future meet. It has this really rich history, but at the same time it's always changing and evolving into something new. Milan is where most of my clients work, it's been great to build relationships with people who are interested in working with me, and it has also helped me grow as a designer. I've worked on projects that were intended for a wide audience, but they weren't quite this complex. I've done artworks for magazines and newspapers, but those are more targeted at a niche audience. The best thing about working on this project is that it's something different from what I've done so far—it's exciting to be able to work on something that will reach so many people for almost an entire year, a very unique opportunity. My favorite subject is the one representing the Cadorna station during rush hour. I think it represents very well the energy of the city and I hope my work can bring a smile to the commuters who travel through the heart of the city on the subway every day.
Client:
@finecobank
Talent agency:
@wearepinksaltmilan
Agency:
@mccann_mw
Milan Metro M1 - Red Line
Full view of Metro M1 train
M1 Carriage 1 – Milan Soccer Derby


M1 Carriage 2 – Castello Sforzesco and Parco Sempione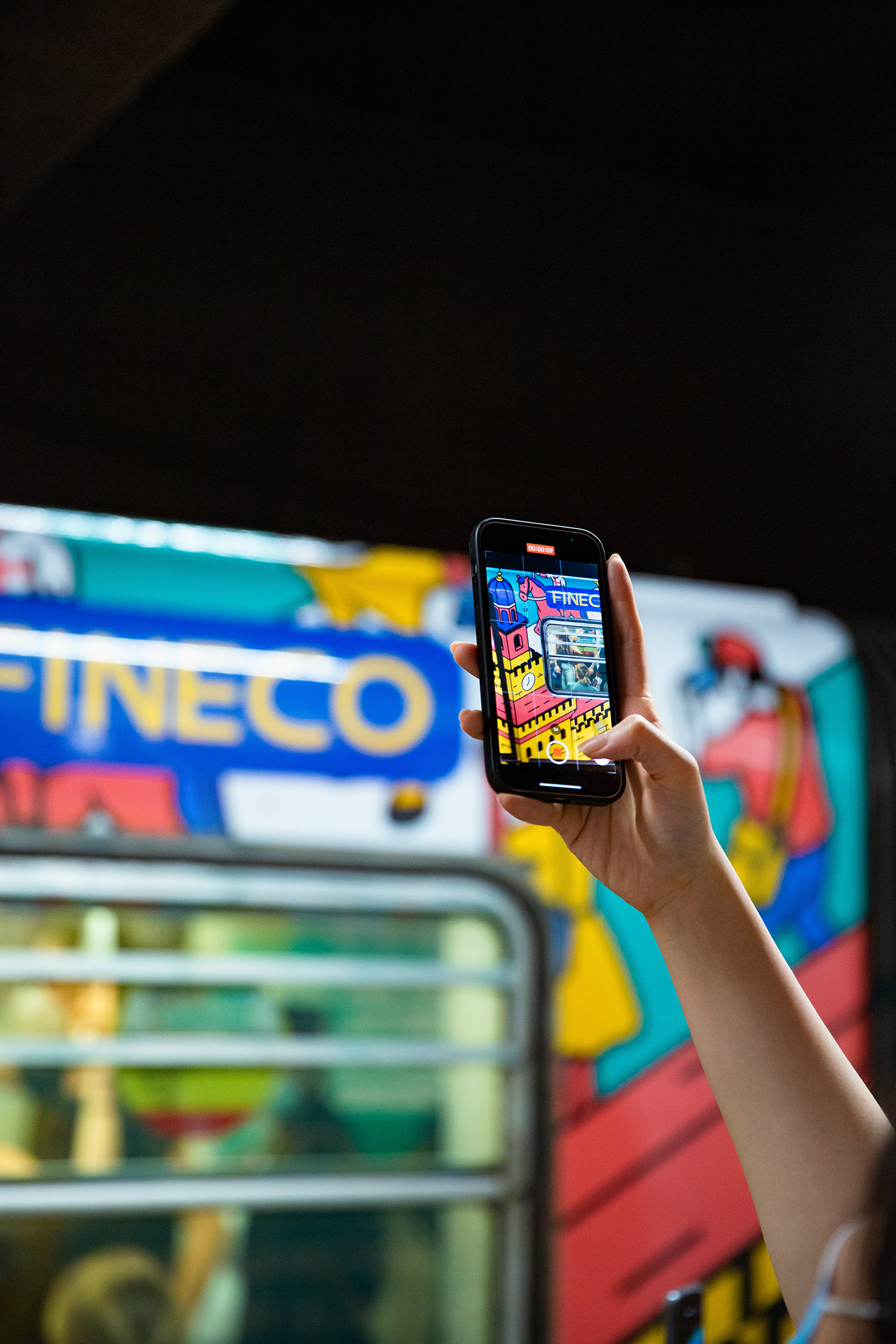 M1 Carriage 3 – Piazza Affari
Milan Metro M2 - Green Line
Full view of Metro M2 train
M2 Carriage 1 – Rush hour at Cadorna station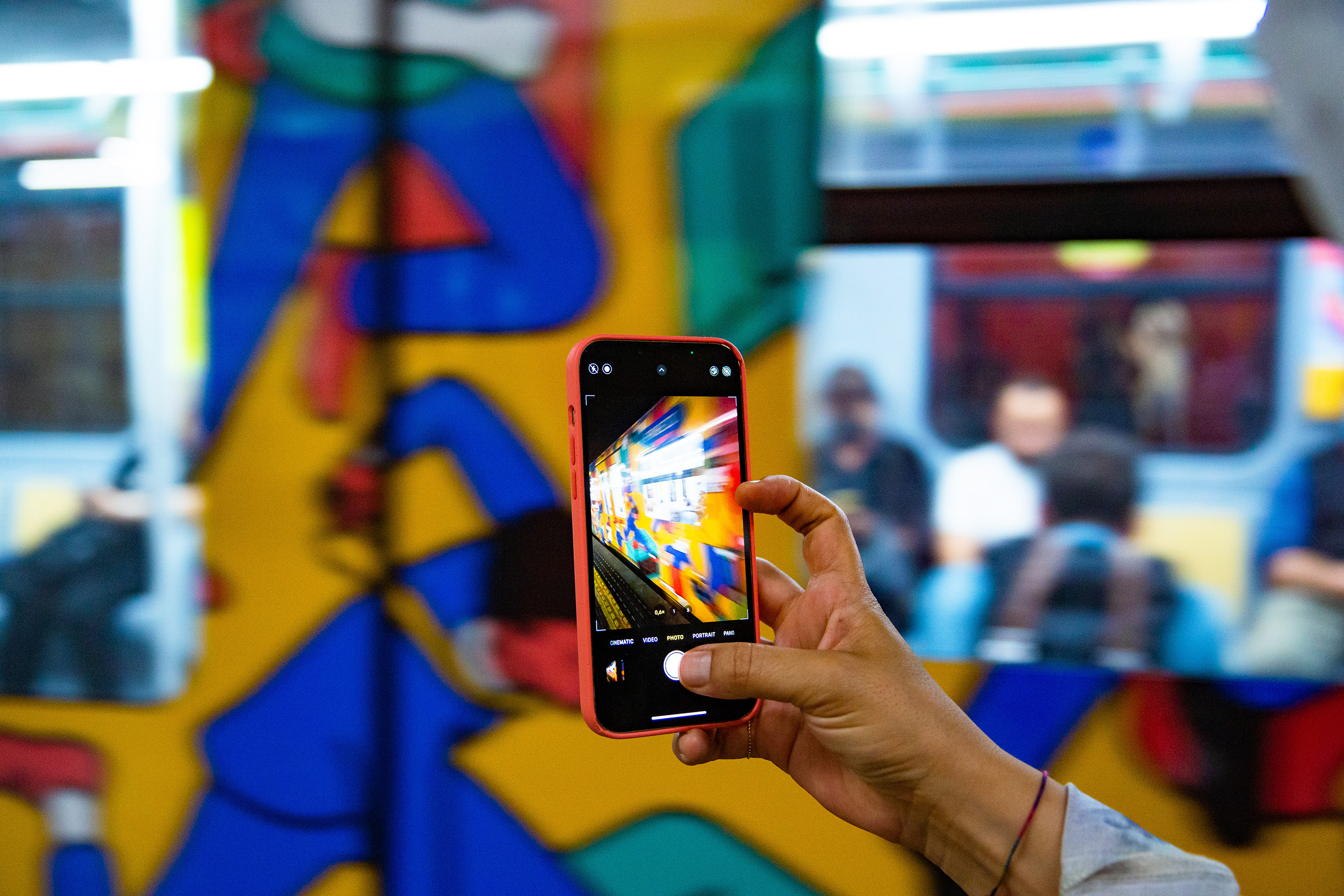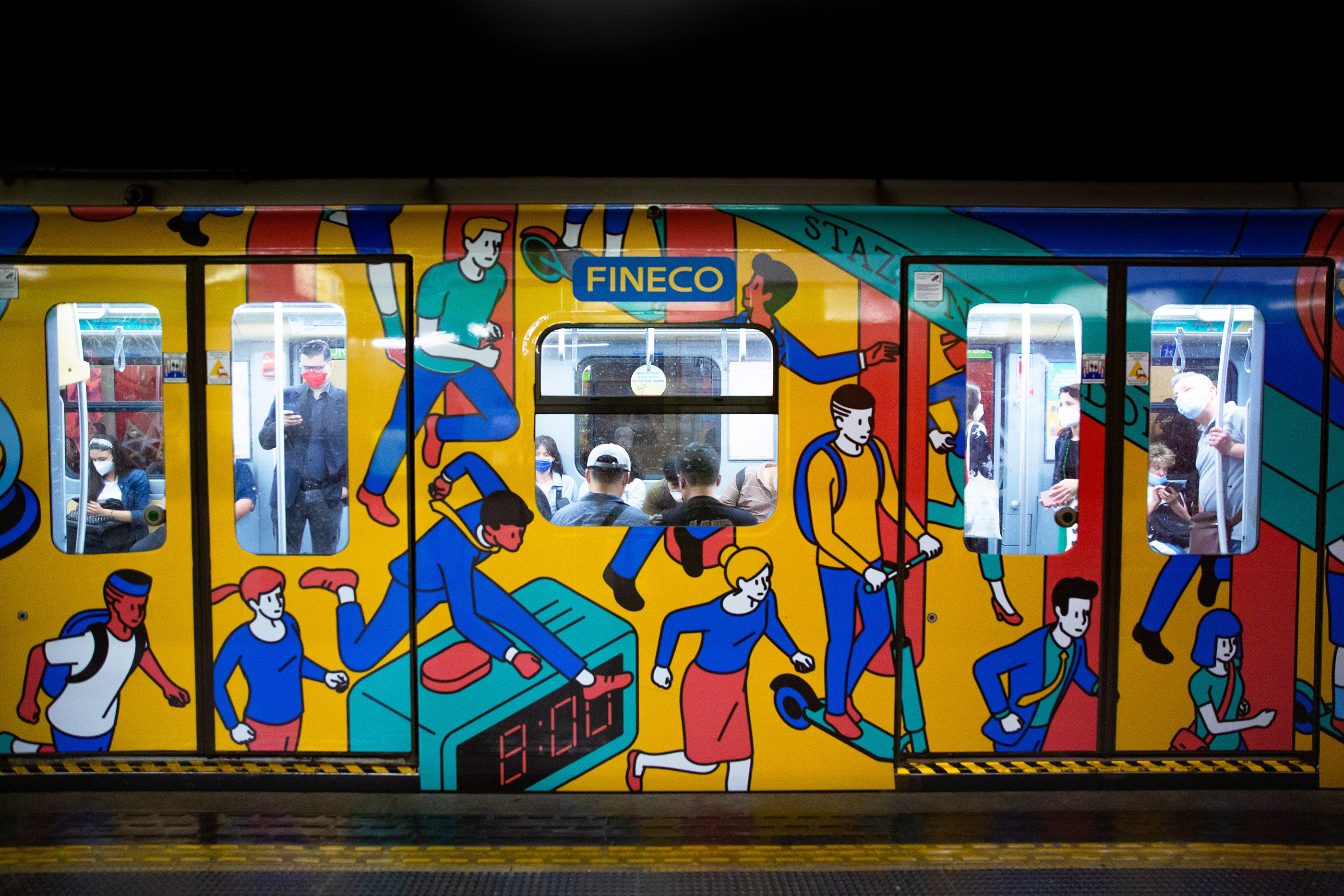 M2 Carriage 2 – Darsena and Navigli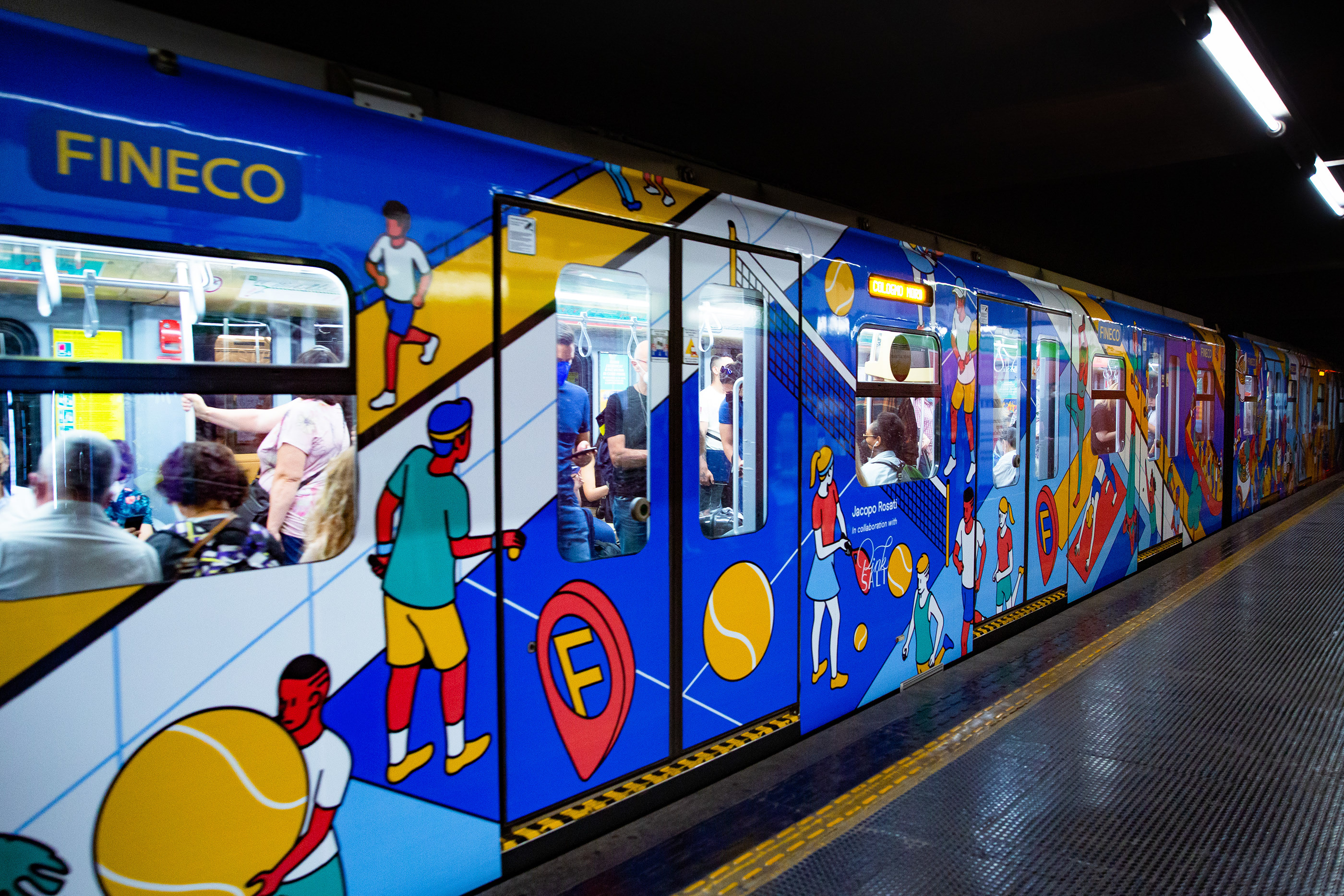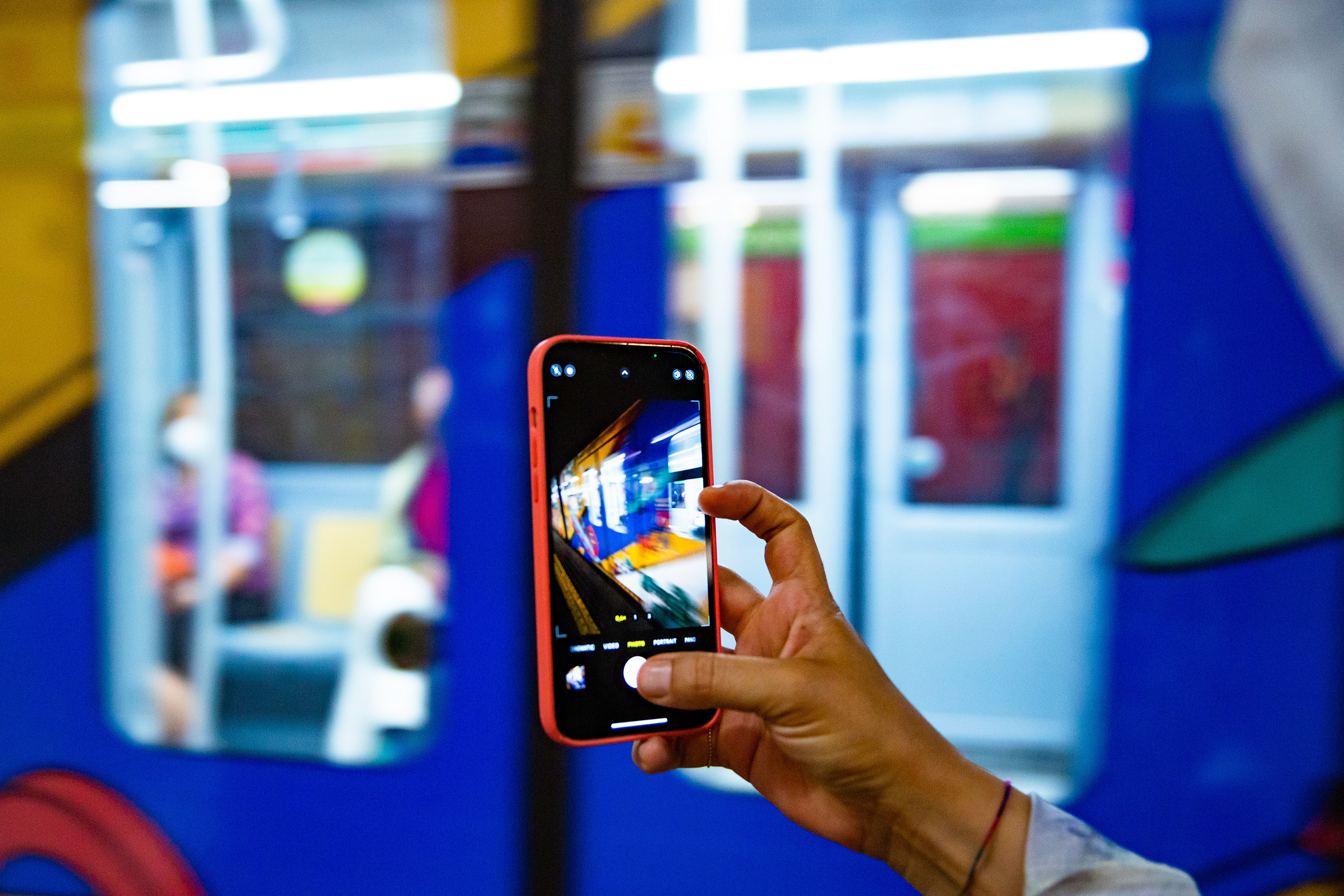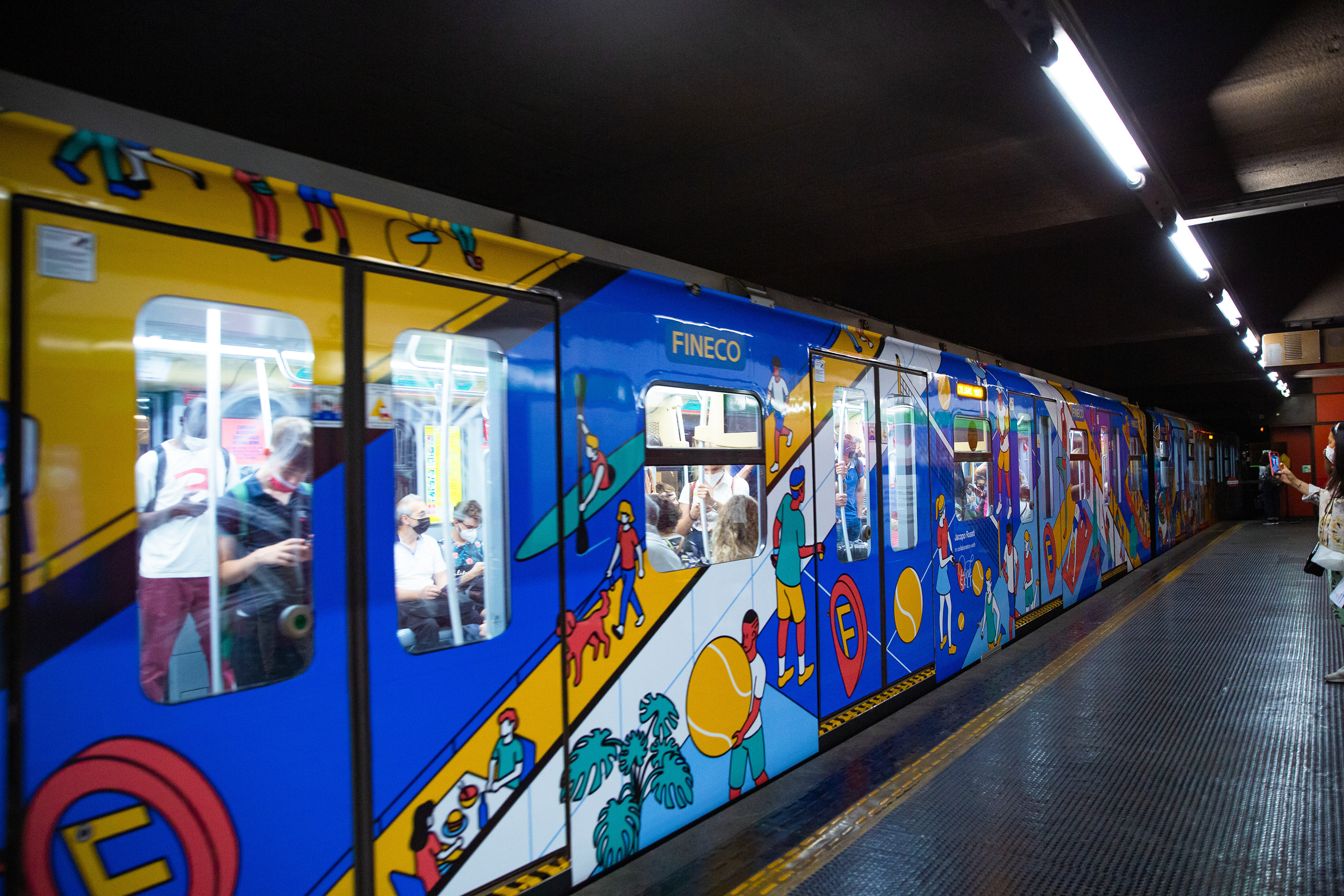 M2 Carriage 3 – Food Delivery and Bosco Verticale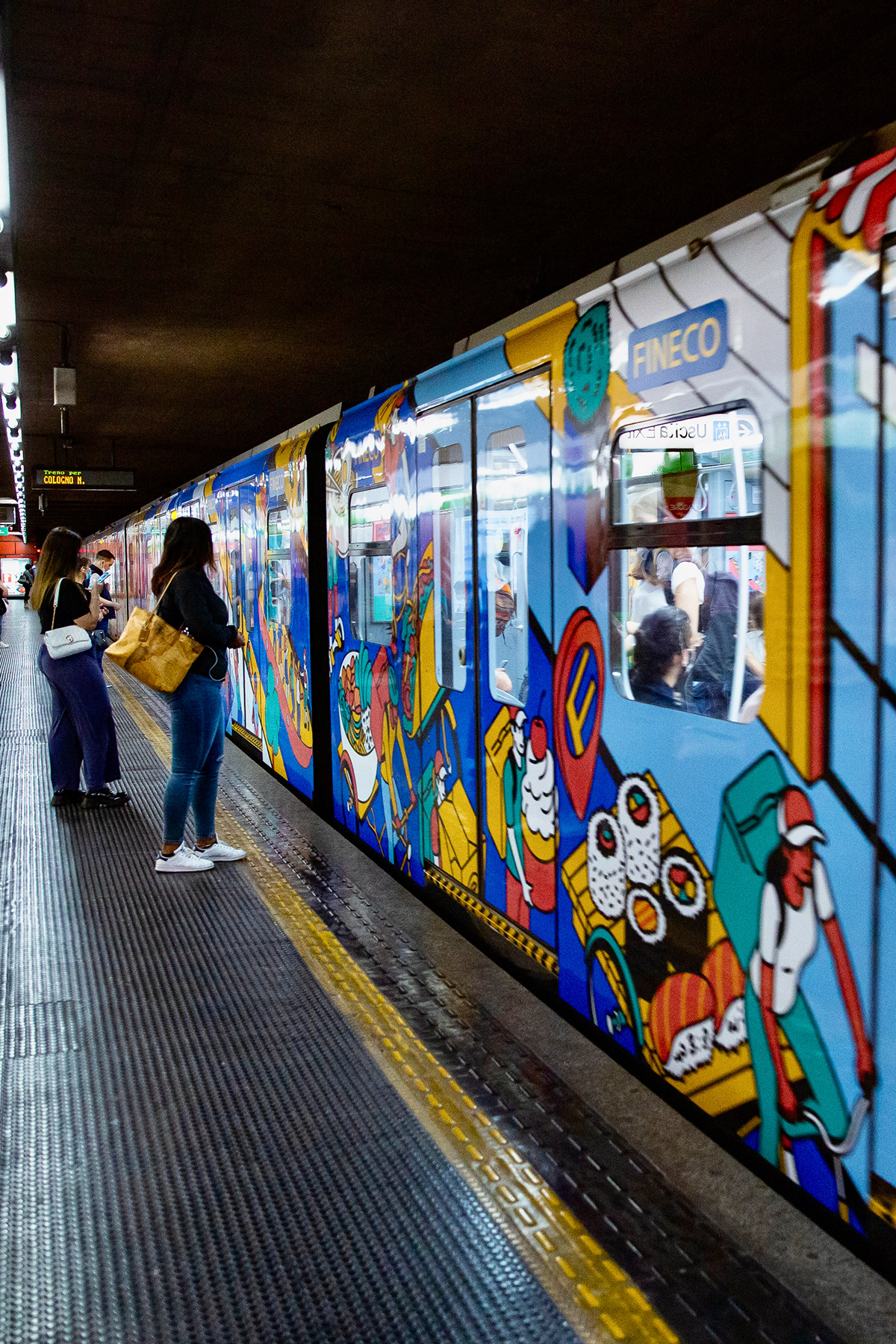 Milan Metro M3 - Yellow Line
Full view of the Metro M3 Train
M3 Carriage 1 – Fashion Week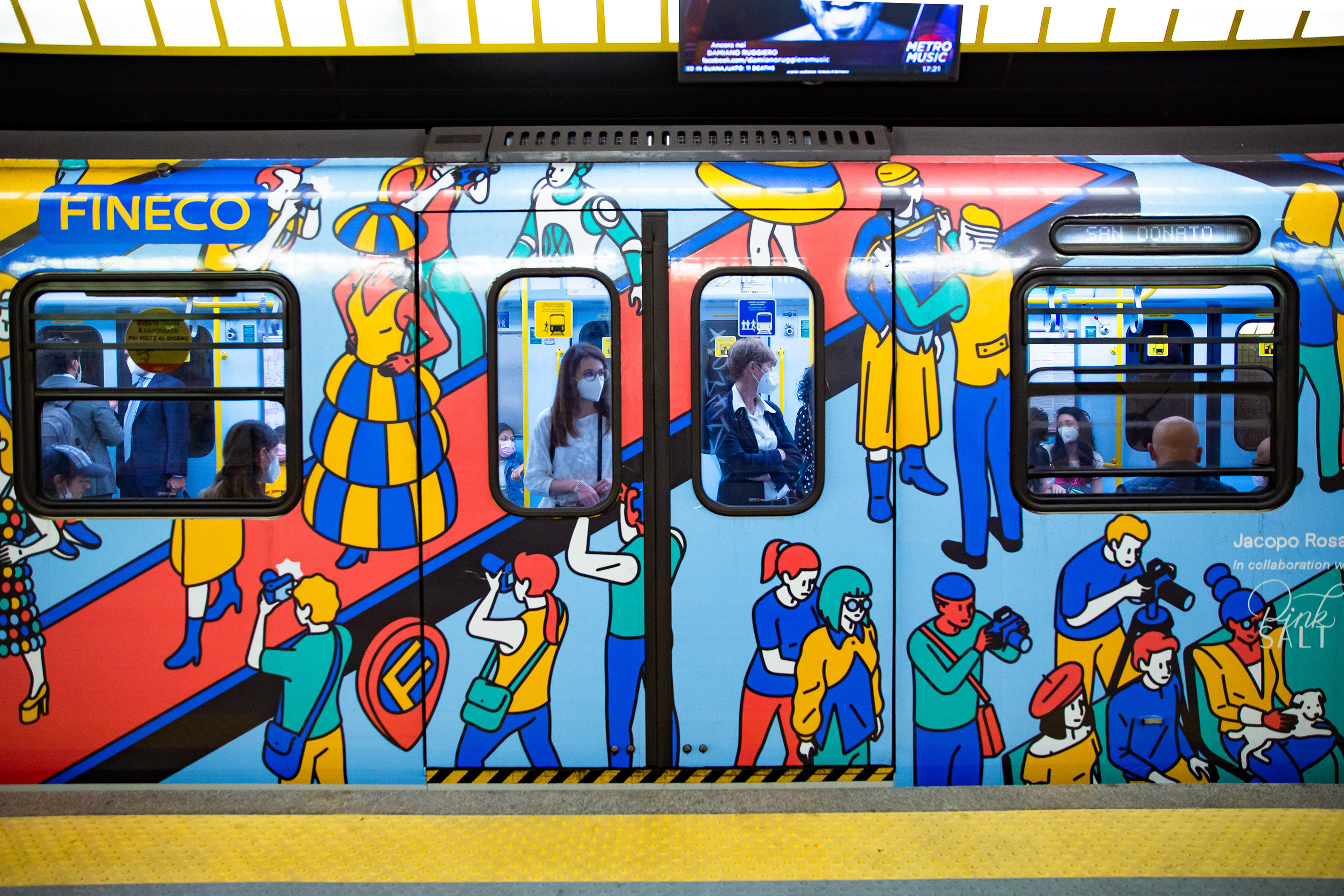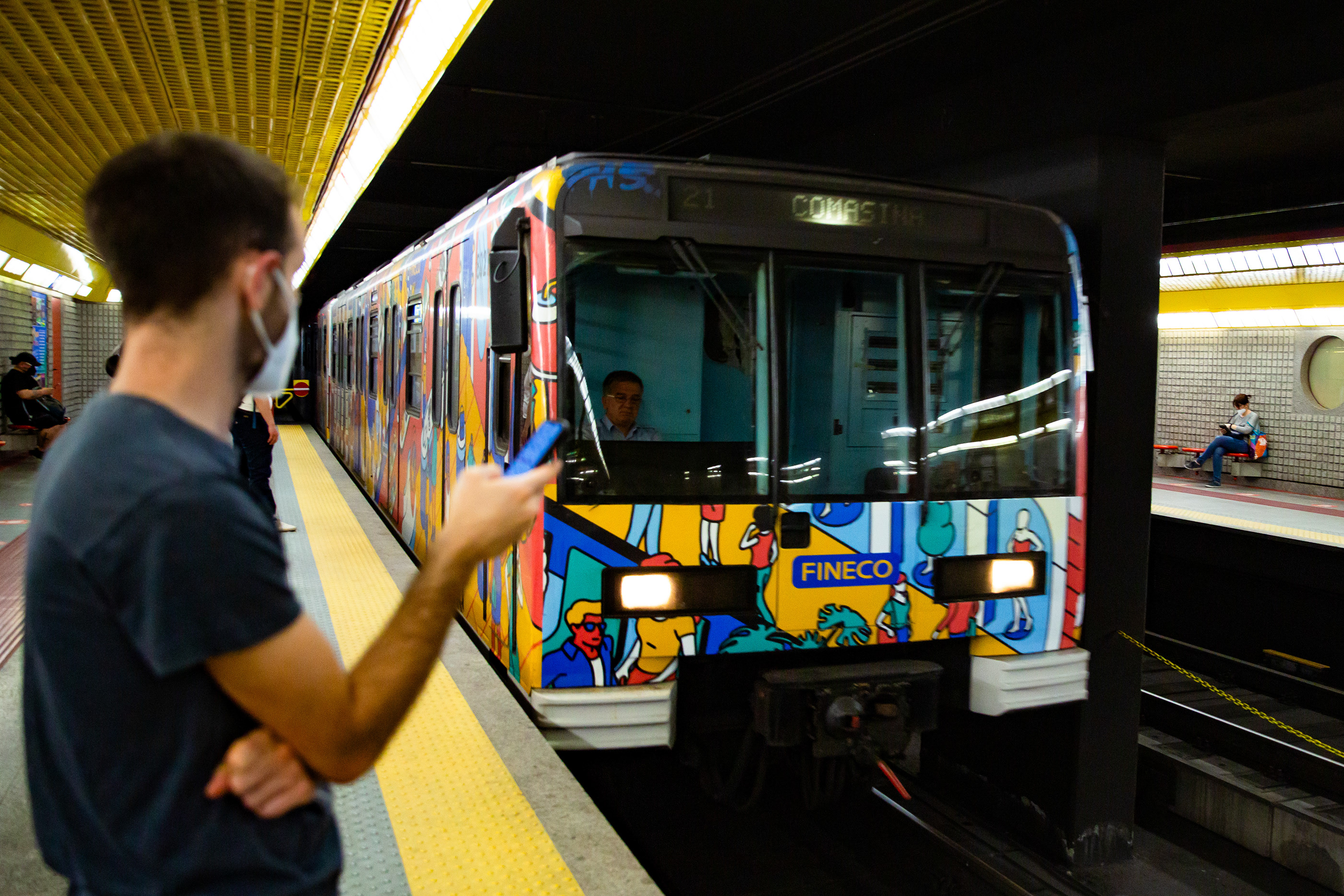 M3 Carriage 2 – Monuments and Landmarks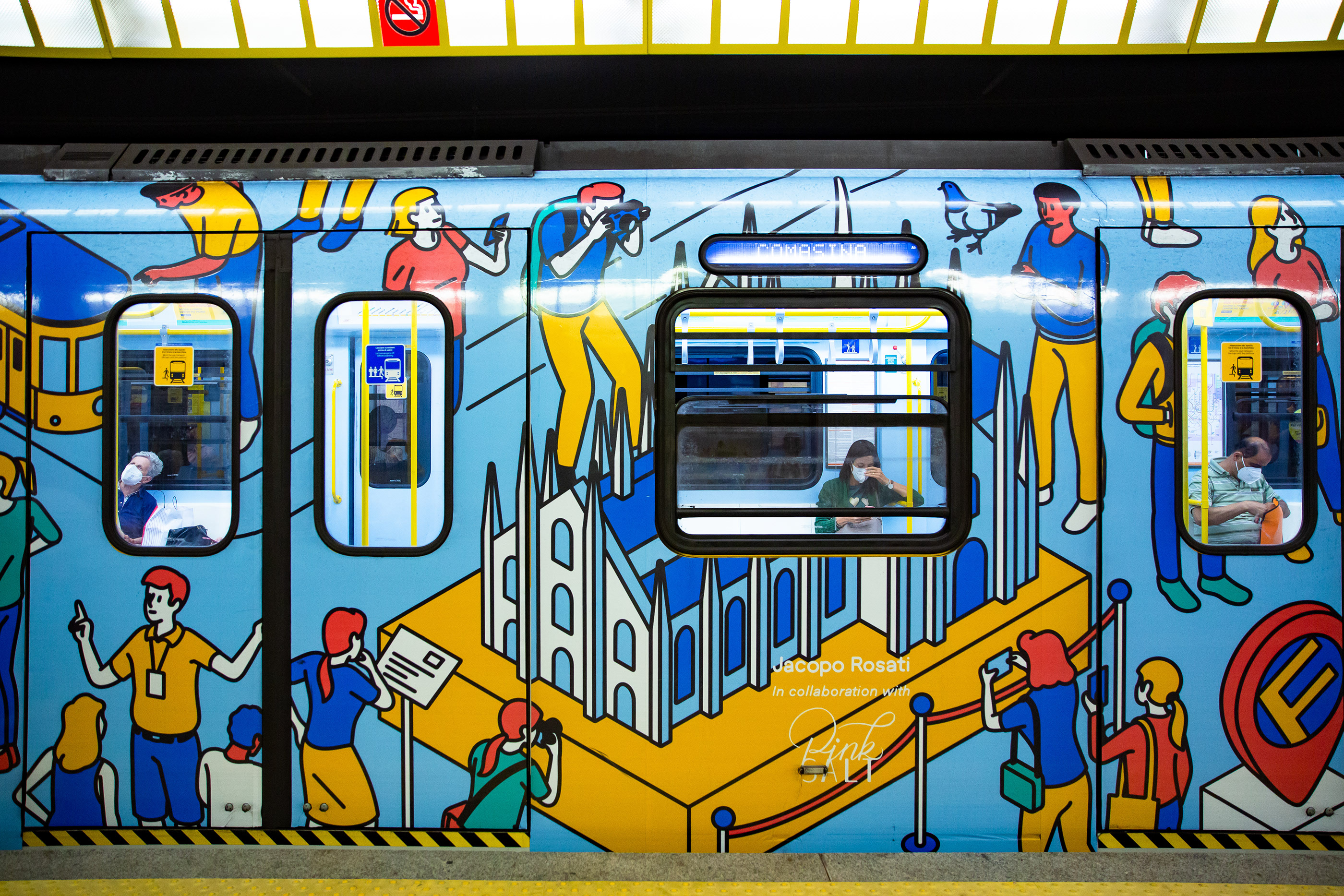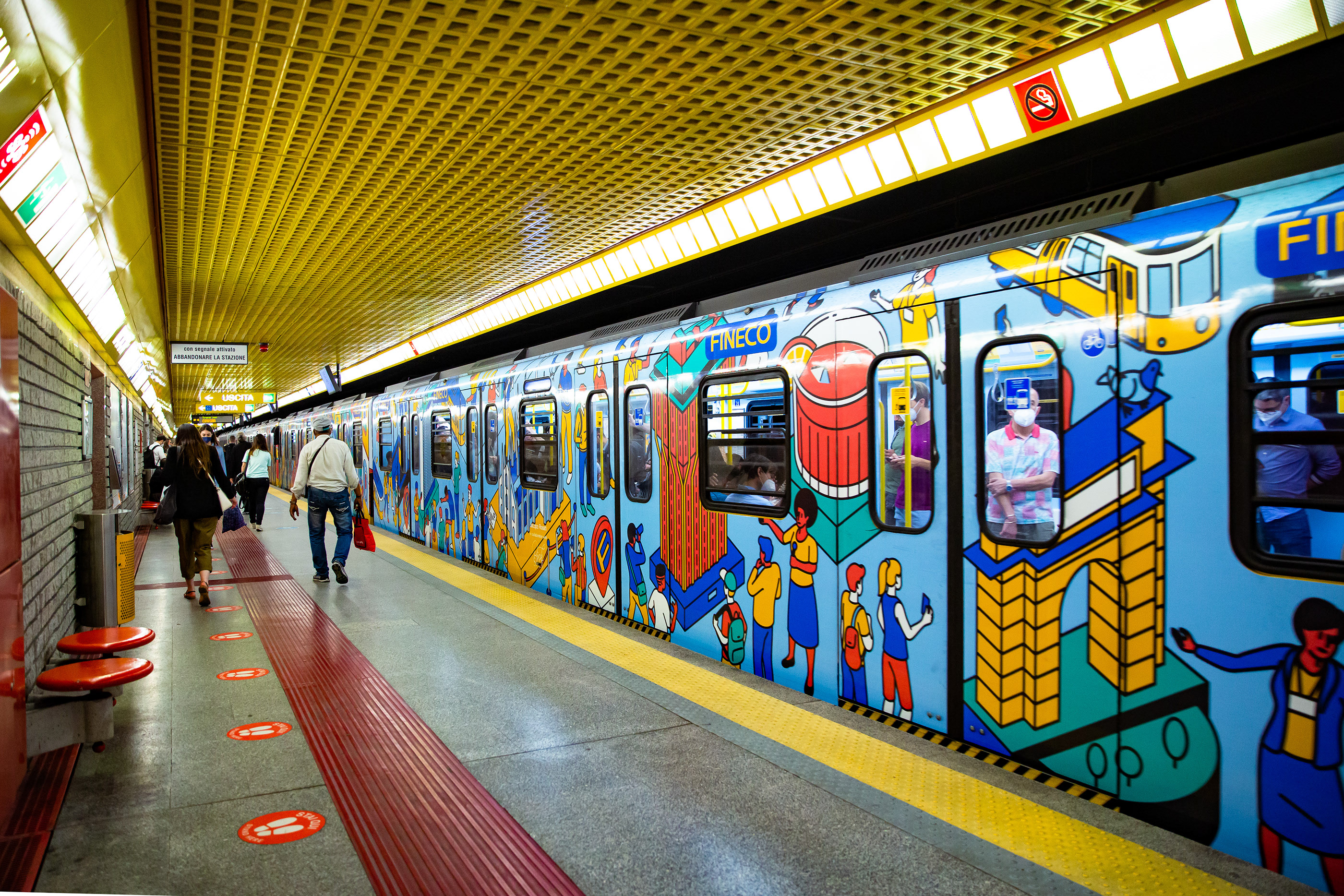 M3 Carriage 3 – Vittorio Emanuele II shopping arcade